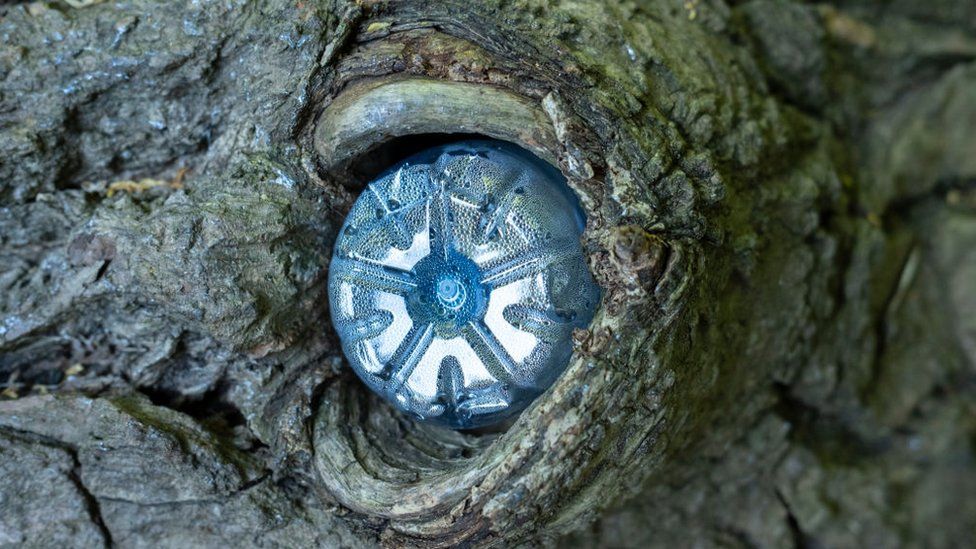 A committee of MPs has lambasted the UK government's approach to nature, saying it is failing to stem huge losses of plants and species.
Their report says that the UK has the lowest remaining levels of biodiversity among the world's richer nations.
The MPs say the government spends far more on exploiting the natural environment than it does conserving it.
They're calling for legally binding targets for nature similar to the UK's climate laws.
According to the Environmental Audit Committee (EAC), the UK reflects this international picture, with 15% of species under significant threat.
Over the past decade, the UK has failed to meet a raft of international targets to preserve nature, say the MPs.
Among the richest G7 nations, the UK now has the lowest level of biodiversity
According to the report, existing policies and targets are simply inadequate and not joined up across government.
In recent months, the government has outlined a state of nature target to halt the decline in England by 2030.
But MPs say that legally-binding interim targets are needed for the plan to work, and they should measure species distribution, extinction risk, habitat condition and extent.
While the committee welcomed the government's pledge to protect 30% of the UK's land and seas by 2030, it said "simply designating areas as protected is not enough".
These areas are often poorly-managed, say the MPs, and previous recommendations on how to improve them have not been taken up.
The MPs are also calling for a ban on peat products to be brought forward, along with the removal of any subsidies that harm nature.
"Although there are countless government policies and targets to 'leave the environment in a better state than we found it', too often they are grandiose statements lacking teeth and devoid of effective delivery mechanisms," said the EAC chair, Philip Dunne MP.
"We have no doubt that the ambition is there, but a poorly-mixed cocktail of ambitious targets, superficial strategies, funding cuts and lack of expertise is making any tangible progress incredibly challenging."
The committee says that all government departments must consistently factor nature into their policy decisions.
Without effective policies, the report says that "nature will continue to decline and the next generation will inherit a more depleted, damaged natural environment".