Business
Gloucestershire plan to plant 35 million trees 'overly ambitious'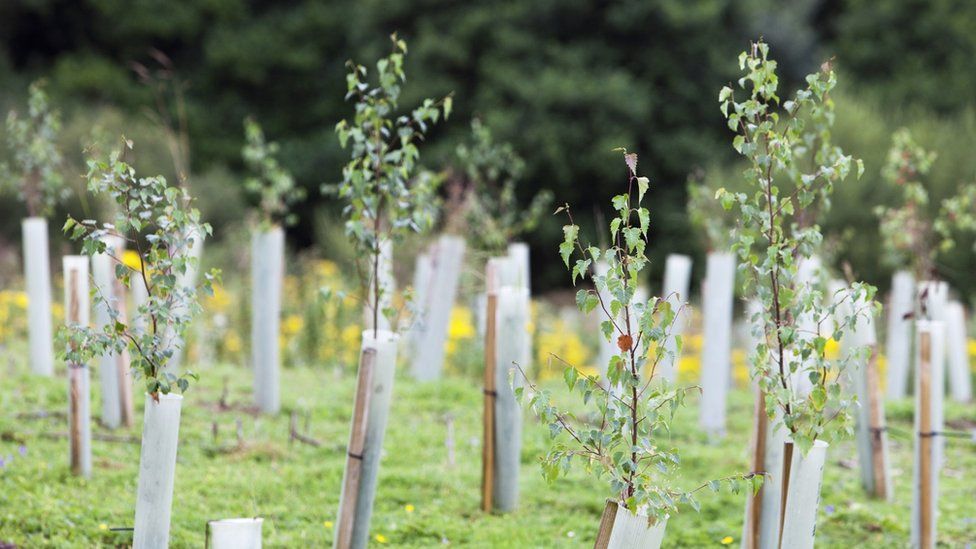 A council has admitted its plan to plant 35 million trees by 2030 might be "overly ambitious".
Gloucestershire County Council agreed the pledge in October and published it in its corporate strategy in February.
The council has so far planted 10,380 trees in total, which is roughly the daily figure needed to meet its target.
Cabinet member David Gray said what mattered was taking quick and pragmatic steps for tree planting but added that hedges were better for biodiversity.
Opposition councillors criticised the Conservative-led council at a meeting this week.
A greener county
Liberal Democrat group leader Paul Hodgkinson asked: "Can you tell us why you are not on target so far and that you will definitely hit that 35 million?"
In response Mr Gray said the council had an "ambitious" tree planting programme and was committed to planting a large number of trees and making the county greener.
"Whether we get to 35 million in that [length of] time, I think that's probably overly ambitious."
"We have established a number of partnership arrangements where we are talking to people like the Woodland Trust, Forestry Commission and others where substantial numbers of new trees will come forward to be planted."
He said an "obsessive focus" on planting trees was unhelpful though as planting hedges was more effective in terms of biodiversity and capturing carbon dioxide, according to the Local Democracy Reporting Service.