Business
Stocks grind higher ahead of Fed minutes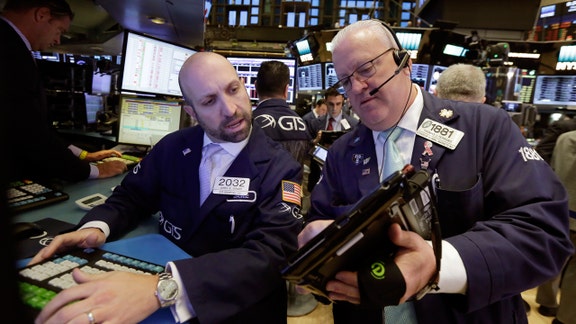 U.S. stock futures gained Wednesday morning as investors await the minutes from the Federal Reserve's latest policy meeting.
Dow Jones Industrial Average futures rose 28 points, or 0.08%, while S&P 500 futures and Nasdaq 100 futures advanced 0.18% and 0.48%, respectively.
The Federal Reserve will release the minutes from its June meeting at 2 p.m. ET. Investors will be on the lookout for any hints about the timing of tapering and interest rate hikes.
The bond market is showing no signs of worry over inflation with the yield on the 10-year note down 2.4 basis points at 1.346%, which would be the lowest close since Feb. 19.
In stocks, the drop in the 10-year yield weighed on banks, including JPMorgan Chase & Co., Citigroup Inc. and Bank of America Corp., that benefit from a steeper yield curve.
Elsewhere, Big Tech names like Apple Inc. and Microsoft Corp. continued their recent outperformance.
Energy shares rallied as West Texas Intermediate crude oil bounced back from Tuesday's selloff, climbing $1.15 to $74.52 a barrel. Devon Energy Corp. and Cabot Oil & Gas Corp. were among the top performers in the space.
Elsewhere in commodities, Barrick Gold Corp. and Newmont Mining Corp. rallied as gold climbed $13.20 to $1,807.40 an ounce.
Overseas markets were mixed.
European bourses rallied across the board with France's CAC up 0.08%, Britain's FTSE 100 advancing 0.55% and Germany's DAX 30 rising 0.89%.
In Asia, China's Shanghai Composite gained 0.67% while Hong Kong's Hang Seng index and Japan's Nikkei 225 declined 0.4% and 0.96%, respectively.