Business
US-Canada Weather: A Visual Guide to the Heatwave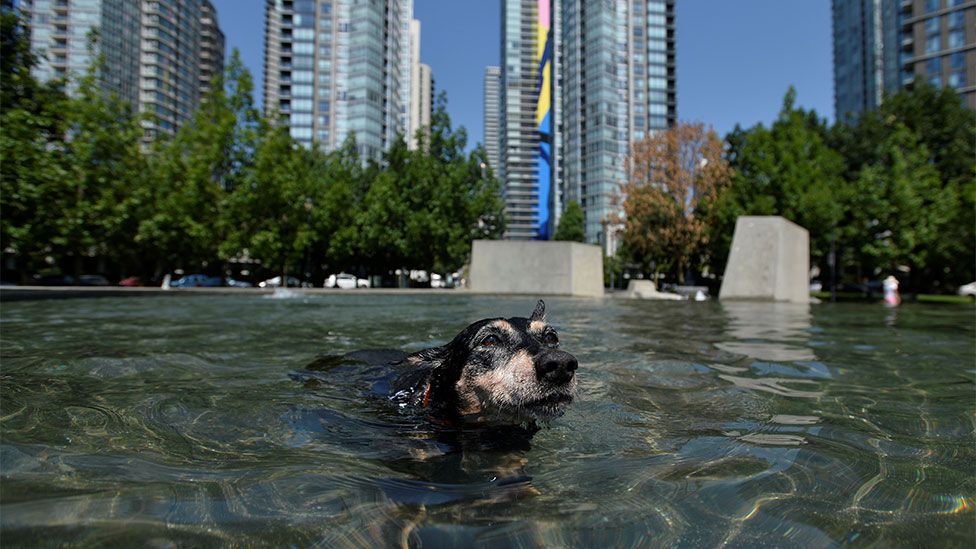 A blistering heatwave has hit Canada and parts of the US, sending temperatures to dangerous highs of nearly 50C (122F).
Dozens of people have died.
Here's what we know about what is going on.
How bad is it?
Temperature records have been shattered across western Canada and the US Pacific Northwest.
Canada broke its country temperature record for a third straight day on Tuesday – 49.6C (121.3F) in Lytton, British Columbia.
Before Sunday, temperatures in the country had never passed 45C.
The heat has been blamed for helping cause the deaths of dozens in the Vancouver area.
The US north-west has also seen record highs – and a number of fatalities.
Portland, a city with a famously rainy climate, broke its all-time high temperature record for three days in a row.
The temperature at Portland International Airport peaked at 46.1C on Monday, going above the previous day's high of 44.4C and Saturday's 42.2C, according to the US National Weather Service.
At least a dozen deaths in Washington and Oregon are believed to be linked to the heatwave.
How have people been affected?
The searing temperatures have left many vulnerable people struggling in the sweltering heat.
The region's climate is typically mild, and many homes do not have air conditioning, which might help explain the sudden rise in deaths.
Many have been forced to take refuge in cooling centres – air-conditioned buildings, such as stadiums, where residents can work and sleep.