Entertainment
Big stars play little shows while live music returns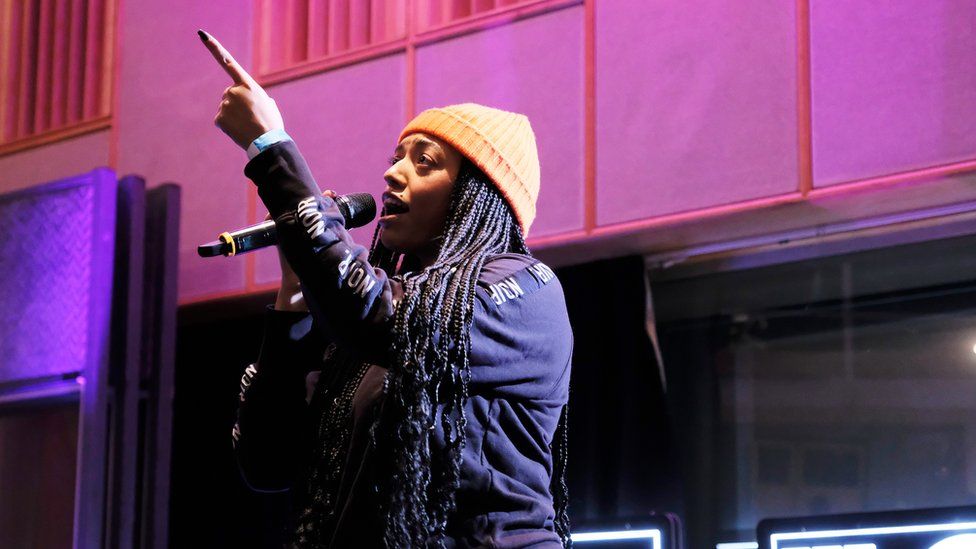 Some of music's biggest stars will squeeze into the UK's smallest venues this summer, in an attempt to revive the grassroots music scene.
Sir Tom Jones will play the 800-seat Cambridge Junction, while Rag 'n' Bone Man will entertain 250 fans in the Tunbridge Wells Forum.
It comes after 18 months in the which the live music industry essentially shut down due to Covid-19.
Sir Tom said supporting small, local venues "makes all the difference".
"Musicians can record in their bedrooms, but they can't learn to perform in public without a place to play," he added.
Other artists supporting the venture with one-off shows include Mahalia, James Arthur, Frank Turner, Sam Fender and Fontaines DC.
Rag 'n' Bone Man has already tested the waters, playing three low-key, socially-distanced shows at London's Jazz Café last week.
"This has been very emotional," he told the audience on the closing night. "I'm not going to get all soppy but not being able to do gigs for the last year-and-a-half feels like you're missing a testicle."
'Can't wait'
The "Revive Live" scheme been organised by the Music Venues Trust, in conjunction with the National Lottery – which is contributing £1 million to help up-and-coming artists pay for touring expenses, like crew and transport, that they may not have been able to afford after a year of inactivity.
More than 20 tours will be staged with this money, featuring the likes of Olivia Dean, Twin Atlantic, The Magic Gang and The Futureheads at venues across the UK.
Up to 30,000 tickets – about half of those available – will be gifted to National Lottery players.
Radio 2's Jo Whiley, who is an ambassador for the scheme, said it would kick-start the return of live music.
"I'm sure many people have missed the experience of live music over the course of the lockdown, myself included. I can't wait to go to see these amazing musicians on stage again!"
However, more than half of this summer's festivals have already been cancelled – with major events like Glastonbury and BST Hyde Park postponing until next year.
According to the Music Venue Trust, 83% of concert halls have faced closure over the last year. In a survey, its members suggested they would emerge from lockdown with a collective debt of £45 million.
The government says it has helped support more than 800 music organisations with grants from its Culture Recovery Fund over the last year.
Trade paper Music Week has also suggested the government is likely announce an insurance scheme for the summer's remaining festivals in the coming week.
Event organisers and venue owners have been calling for such a scheme since the start of the year, saying it is the only way they can plan events without the fear of going bankrupt if a new wave of infections forces them to cancel.