Entertainment
Britney Spears: Judge denies request to remove father from conservatorship Published14 minutes ago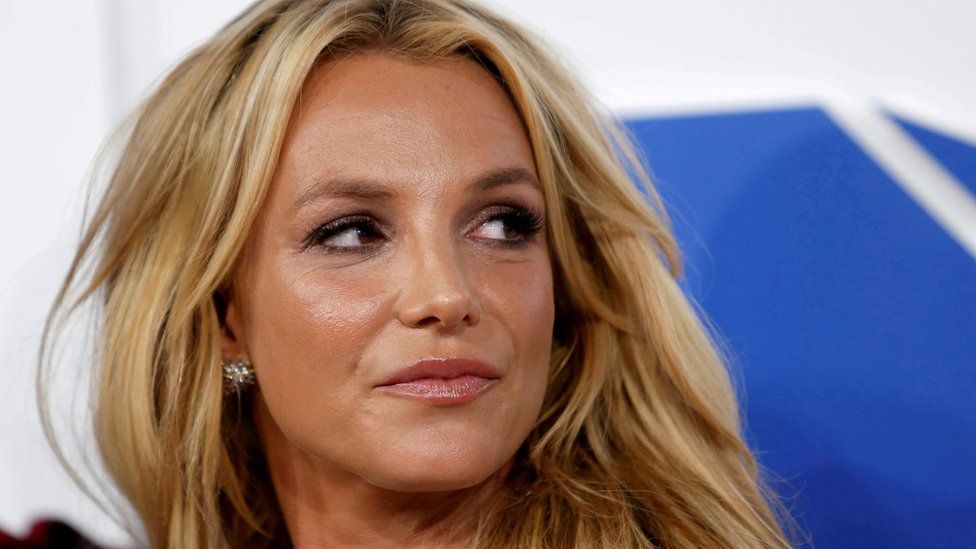 A US judge has denied Britney Spears's request to remove her father from his role overseeing her conservatorship.
The pop star's lawyer asked an LA court to end Jamie Spears control of her estate, in November last year.
They said the star was "afraid of her father" and wanted him removed as her sole conservator – a role he has carried out since 2008.
Although the request has been denied, the ruling is not a response to Spears' explosive testimony in court last week.
Speaking for 23 minutes, the star said she had been drugged, forced to perform against her will and prevented from having children.
"I just want my life back." she said, via phone, as she asked the court to end her conservatorship.
However, the judge cannot make a ruling based on her statement until she files a formal petition to terminate the arrangement.
The documents filed on Wednesday refer only to the November request, in which Spears asked for the private wealth management firm the Bessemer Trust to be appointed as her "sole conservator".
Although Judge Brenda Penny refused to remove Jamie Spears from his position, she did agree to the Bessemer Trust's role as co-conservator of the star's multi-million dollar estate.
In a separate development, Jamie Spears' lawyers have asked the court to investigate the star's claims of abuse.
The LA court system has also ended a scheme allowing members of the press to listen to court proceedings remotely, after audio of Spears testimony was recorded and leaked online.