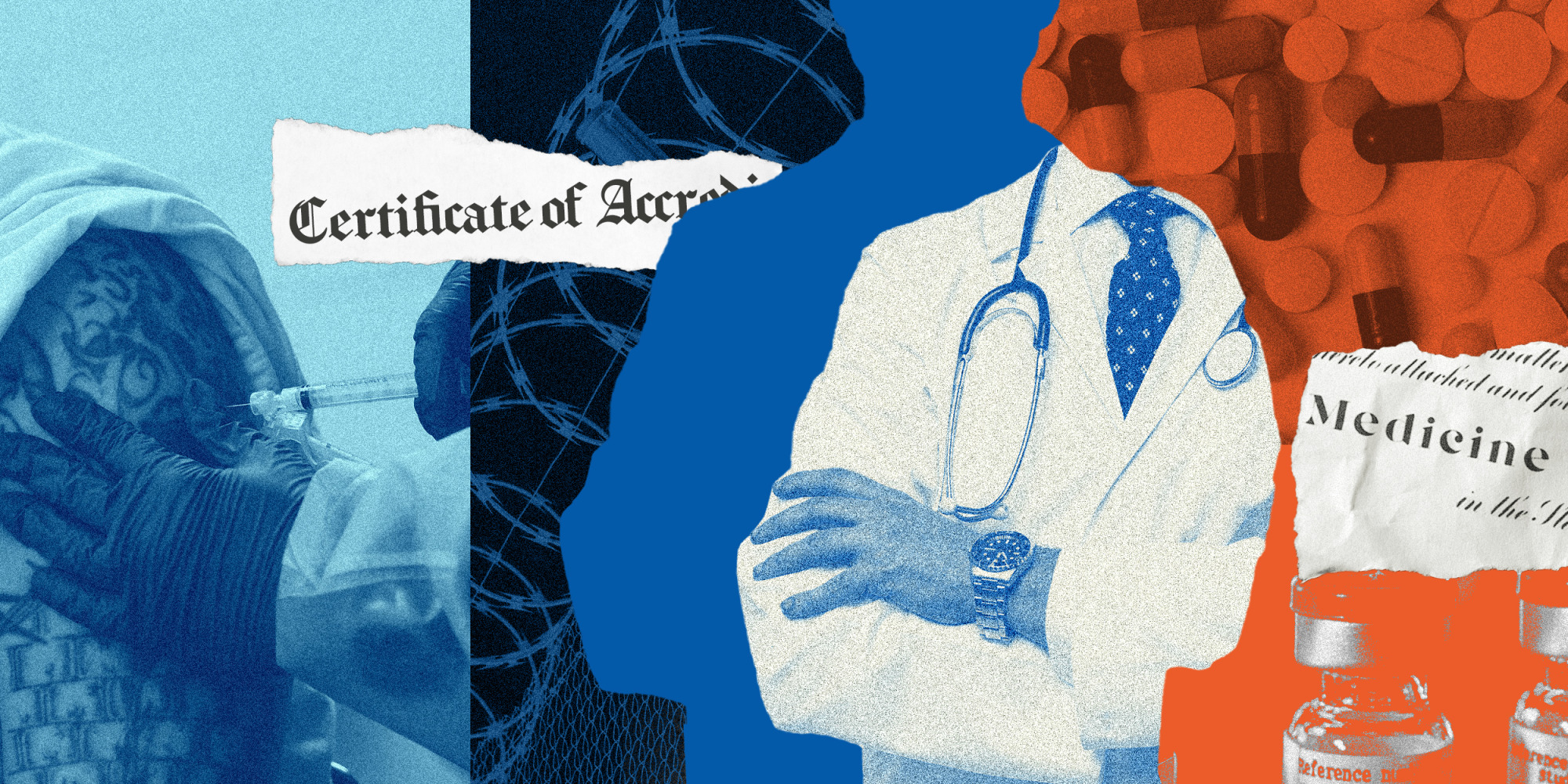 "Inside Out" by Keri Blakinger is a partnership between NBC News and The Marshall Project, a nonprofit newsroom covering the U.S. criminal justice system. The column draws on Blakinger's unique perspective as an investigative journalist and formerly incarcerated person.
When the coronavirus hit the Federal Bureau of Prisons last year, the senior official responsible for overseeing health care and safety in all of the more than 120 lockups was Nicole English, a career corrections officer with a graduate degree in public administration — and no hands-on health care experience. When she switched roles at the height of the pandemic, her replacement, Michael Smith, also had no formal medical education.
"I would seriously question his understanding of science, but he was a nice guy," said Bill Axford, union president at the medical prison in Rochester, Minnesota, where Smith previously worked as the associate warden.
Axford said that when he raised concerns that radon, an odorless radioactive gas that can cause lung cancer, could pose a danger to parts of the prison, Smith initially dismissed the potential threat. "He would say things like, 'Radon's not real,'" Axford said. Axford said that after he forwarded Smith an email from an expert on the dangers of radon, Smith agreed to take the threat seriously. On another occasion, Axford said, Smith said he believed sunscreen, not the sun, caused skin cancer.
Another union official, who declined to be named out of fear of retribution, affirmed Axford's account.
Union leaders, prison health care workers and advocates for prisoners' rights said it was troubling that the people leading the federal prison system's Health Services Division during the Covid-19 crisis lacked medical licenses. Nearly 50,000 federal prisoners tested positive for Covid-19 as of last week, and at least 258 have died. The Bureau of Prisons came under fire last year from politicians and union leaders for pressuring guards to come to work sick, failing to follow its own pandemic plan and buying knock-off N-95 masks.
"This is why our agency is broken," said Joe Rojas, a union leader who works at the Coleman prison complex in Florida. "You have people who are unqualified and you have a medical pandemic, but the leadership has zero medical background."