Health
FDA approves third dose of vaccine for immunosuppressed people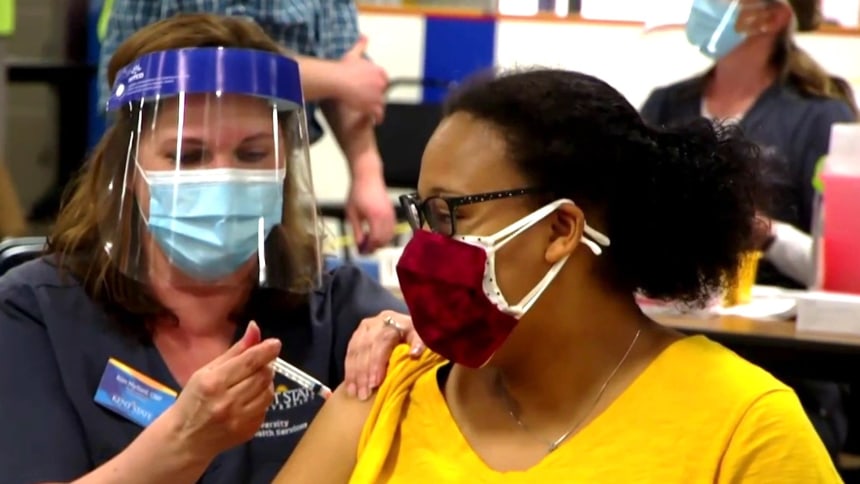 The Food and Drug Administration amended the emergency use authorizations for the Moderna and the Pfizer-BioNTech Covid-19 vaccines Thursday to allow some people with compromised immune systems to get a third dose.
The change in FDA regulation is specific to patients who have been unable to mount an adequate immune response against the virus, even after being fully vaccinated. The hope, experts say, is that the additional dose will provide these patients with levels of protection seen in people without weakened immune systems.
An estimated 2.7 percent of adults in the United States are immunocompromised, according to the Centers for Disease Control and Prevention. That includes organ transplant recipients, certain cancer patients and people with HIV.
"Today's action allows doctors to boost immunity in certain immunocompromised individuals who need extra protection from COVID-19. As we've previously stated, other individuals who are fully vaccinated are adequately protected and do not need an additional dose of COVID-19 vaccine at this time," acting FDA Commissioner Dr. Janet Woodcock said in a statement Thursday.
The FDA said that the additional doses are for "certain immunocompromised individuals, specifically, solid organ transplant recipients or those who are diagnosed with conditions that are considered to have an equivalent level of immunocompromise." The amended EUAs apply only third doses of the Pfizer and Moderna vaccines.