Health
Technology
Joan M. Cook The San Jose Shooting and How to Recognize Risk Factors Associated with Murder and Suicide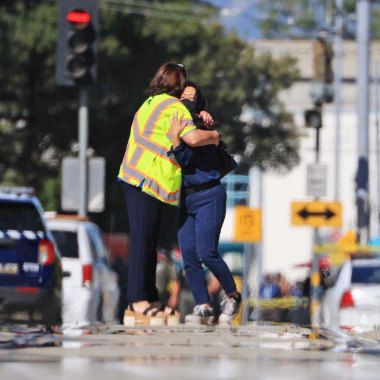 On Wednesday, a transport worker opened fire on his colleagues in San Jose, California, killing nine people before killing himself. It's a story that is both completely shocking and familiar. Murder suicides appear to be on the rise around the world, and the end of widespread Covid-19 shutdowns in the United States has been marked by repeated fatal incidents like this one.
Also earlier this month, six people died at a birthday party in Colorado Springs in a homicide-suicide, a crime that involves killing people and then either committing suicide or refusing to surrender and being killed by the police. Murder suicides also occurred days earlier in Dixie County, Florida and Shelby Township, Michigan.
The intra-family scenes of these attacks in early May are actually more common than the murder-suicides at work or at school, which often receive the most media attention. Regardless of the media approach, it is crucial that we examine all of these manifestations in depth to examine the factors that can trigger them and to get indications of what we can do to better protect ourselves from them.
A review of 49 studies in 16 different countries found several identifiable characteristics of the perpetrators and risk factors associated with murder-suicide: The killers were almost always male. They were generally older than those who were solely involved in murder or suicide. The victims were often women and children.
These criminal acts most often occurred at home and after a separation, divorce, or other domestic conflict. For the most part, these men use firearms, followed by cuts. Concern for power and extreme control was his mainstay. Many of these men are depressed, sometimes delusively jealous.
One of the practices that identifies these similarities is "psychological autopsies," where investigators and law enforcement agencies collect information from those who observed the perpetrator's behavior prior to the event and conduct interviews with friends and relatives of the deceased. You look for directions in notes, diaries, or computer searches. They review coroner's reports and data from criminal records, police, courts, and hospital records to try to decipher their intentions.