Politics
Mayoral candidates call for reforms, recounts after NYC Board of Elections admits 'errors'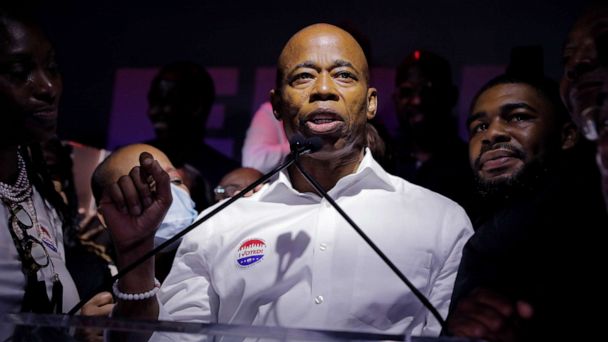 An updated count of in-person votes in New York City's Democratic mayoral primary still shows Brooklyn Borough President Eric Adams maintaining a close lead, but it also shows a razor-thin margin between former consul to Mayor Bill de Blasio Maya Wiley and former Sanitation Commissioner Kathryn Garcia in the penultimate round of voting.
The New York City Board of Elections released an updated unofficial count of ranked choice votes on Wednesday afternoon, after candidates and officials sharply criticized the BOE for counting over 130,000 test votes in an initial release of vote tallies for the city's ranked-choice Democratic mayoral primary.
Wednesday's count showed Eric Adams holding 31.8% of the vote in the first round, with Maya Wiley following with 22.2% and Kathryn Garcia third with 19.3%.
But by the eighth round, with all of the other candidates eliminated and their votes allotted to others, Garcia led Wiley by only 347 votes.
"While we remain confident in our path to victory, we are taking nothing for granted and encourage everyone to patiently wait for over 124,000 absentee ballots to be counted," Garcia said in a statement on Wednesday night.
As of Wednesday evening, the BOE has received over 125,000 absentee ballots, none of which are included in the unofficial count.
"Yesterday's ranked choice voting reporting error was unacceptable and we apologize to the voters and to the campaigns for the confusion," the BOE said in a statement released alongside the updated figures.
The Board of Elections removed the initial results from its website late Tuesday, and tweeted a statement around 10:30 p.m. ET that admitted to including test votes in the released figures.
"When the cast vote records were extracted for the first pull of RCV results, it included both test and election night results, producing approximately 135,000 additional errors," the BOE said. It committed to removing the test votes and accurately recounting.