Sports
Euro 2020: England focus turns to Ukraine – but what's the latest with tickets and travel?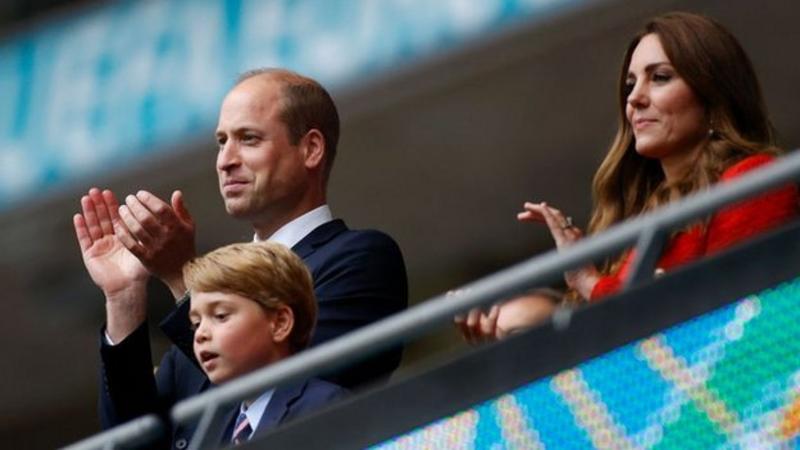 England's footballers will travel to Rome for the Euro 2020 quarter-final against Ukraine on Saturday in a bid to reach the semi-finals of the tournament for the first time in 25 years.
There were jubilant scenes as England fans celebrated Tuesday's historic win, and a peak TV audience of 20.6 million watched the match on BBC One.
Fans have been warned not to travel to Italy because of Covid restrictions.
And the Football Association has returned its allocation of tickets.
What are the rules around travelling to Rome?
England fans hoping to jump on a plane to the match are likely to be disappointed because of the current coronavirus restrictions.
Any passengers would need proof of a negative coronavirus test taken in the 48 hours before travelling.
Then, upon arrival, UK passengers must fill in a European Union passenger locator form before isolating for five days.
This means even if they had touched down first thing on Wednesday, the earliest they would be out is Sunday – subject to a second Covid-19 test – so they would probably have to watch the game in a hotel room.
England fans already in Italy, or another European Union country, could travel – although the British Embassy in Rome initially denied suggestions that it would be distributing or selling tickets.
The only people able to avoid having to isolate are members of transport crews and those who can prove they are in Italy for "work, health or emergency". People in those categories can enter Italy but must leave within five days.
Italy is on the UK's amber travel list, meaning travellers must self-isolate for 10 days upon return and book Covid-19 tests for day two and day eight of their quarantine before setting off.
Passengers can also use the "test to release" scheme where they pay for a private Covid-19 swab on day five of their quarantine; if the results on both day two and day five are negative, they can end quarantine early.
The government website says people should not travel to amber list countries or territories.
What is happening with tickets?
The Football Association was entitled to an allocation of 2,560 tickets for Saturday's match – 16% of the agreed capacity of 16,000 at Stadio Olimpico.
However, after consultation with Uefa – European football's governing body – and other organisations, the FA has opted not to take its official allocation and instead will return the tickets.
These tickets will be offered to registered England fans who do not live in the UK on uefa.com.
How about watching the game in the UK?
Tuesday's win sparked scenes of celebration in pubs, on the streets and at home on Tuesday.
But guidance and rules still remain in place to stop the spread of Covid.
You can read more in this guide from our colleagues at BBC News.
What happened against Germany?
Goals from Raheem Sterling and Harry Kane gave England their first win in a knockout tie against Germany since the 1966 World Cup final.
If England beat Ukraine, they will play the Czech Republic or Denmark in the semi-finals. The tournament draw also means that if England get to the final, Saturday's trip to Rome will be the only one of their seven matches not at Wembley.
Manager Southgate said the team started talking about their next game in the dressing room.
"It's a dangerous moment for us," he said.
"We'll have that warmth of success and the feeling around the country that we've only got to turn up to win the thing – and we know it's going to be an immense challenge from here on."
Former England captain Alan Shearer said he could not remember Wembley being as loud for an England game, despite the reduced capacity, describing the atmosphere as "incredible".
He told BBC Breakfast: "We asked before the tournament that this squad and this manager, if they could just give the whole nation something to smile about and to feel good about because we've all been locked up for the last 18 months. That was well worth the wait last night – it was a great occasion."
An animated Duke of Cambridge was among the roaring supporters inside Wembley – the FA president throwing his arms aloft alongside the Duchess of Cambridge and their seven-year-old son Prince George.
Also among the crowd were David Baddiel and Frank Skinner, who famously sang England anthem Three Lions with its familiar refrain "Football's coming home". Baddiel said it was "beautiful" to hear the crowd belting out the song at the end.
He told BBC Radio 4's Today programme Tuesday's match was "so tense for so long" but after seeing Sterling score the opening goal everyone around them went wild and they were "blind with joy for a little while".
There were also jubilant scenes elsewhere as fans kitted out in England football strips and costumes gathered in designated fan zones, pubs and bars to see the historic win.
A party atmosphere broke out in Trafalgar Square in London after England scored their second goal, with several men moved to rip off their shirts and start dancing on tables.
Later, fans took to the streets of London to celebrate, with crowds gathering in Leicester Square and dozens of supporters climbing on to the Shaftesbury Memorial Fountain in Piccadilly Circus.