Sports
Neal Maupay: teenager on parole for death threats against soccer football players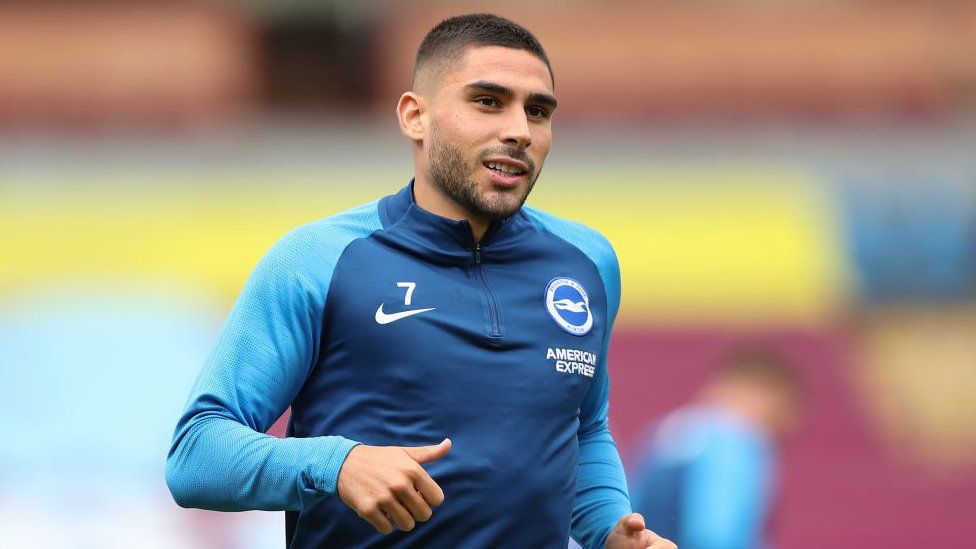 A Singaporean man has been handed a nine-month probation order for sending death threats to Premier League footballer Neal Maupay.
Derek Ng De Ren, 19, sent the messages after Maupay's team Brighton & Hove Albion beat Arsenal last June.
He was arrested earlier this year after the messages were traced back to Singapore by the Premier League.
Under the order, Ng will avoid prison but serve 40 hours of community service and undergo counselling.
Ng, an Arsenal supporter, will also be required to obey a nightly curfew between 22:00 and 06:00. His mother has posted a S$5000 ($3700; £2689) bond to ensure he meets the conditions.
Earlier in June, Ng had been found guilty – the first conviction following a player abuse complaint by the Premier League outside the UK.
Ng sent the death threats and messages threatening Maupay's family on Instagram after the footballer scored a goal during injury time in a game against Arsenal.
Maupay, who signed for The Seagulls from Brentford in 2019, was Brighton's leading scorer last season with eight goals.
The sentencing ends a year of collaboration between UK football authorities and Singapore's police.
More than half of all abuse aimed at footballers in the United Kingdom comes from overseas, according to estimates.