Technology
Intel's 11th Gen gaming laptop lineup has every gamers' need seamlessly packaged together.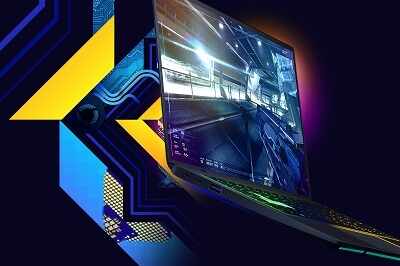 Playing your favourite PC game back in the day in high-resolution with impressive details and maximum FPS meant one needed to buy a powerful desktop. Not anymore! Rapid technological advancements have led us to see gadgets shrinking in size, becoming lighter and thinner, more efficient and power-packed than ever before. This is precisely the reason why modern-day gamers, who usually spend hours on their desktops, are now seeking portability, power, and performance in a compact form. With Intel's latest 11th Gen Intel Core™ H-series processors, these gamers have nothing to worry about. And the good news is they won't have to choose portability over performance anymore. Because at the centre of this latest offering from Intel are improvements to the multi-thread performance over its previous generation, better Turbo boost technology clocks, higher speed on the processors, greater memory bandwidth, upgraded integrated graphics, the latest connectivity standards in both wired and wireless media and so much more.
Before we dive into details and see how the new H-series processors pack enough power to hit it out of the park, let's talk about the chip-maker Intel first. This tech giant is known for bringing path-breaking technological innovations, especially in gaming laptops. It's not a surprise that with the 11th Gen Intel Core™ H-series processor, Intel wants to go a step further than before. Looking at the rising needs of users, this new chip aims to bring desktop calibre performance to laptops for gamers and content creators.