U.S. News
5 people, including 3 children, found shot to death inside Maryland home
The Cecil County Sheriff wouldn't say if a killer is among those victims, but added there's no current threat to the public.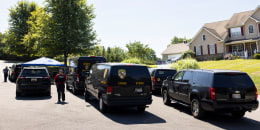 Sheriff's deputies found five people, including three children, fatally wounded inside a Maryland home on Friday after a man called 911 to report four gunshot victims, officials said.
While authorities did not immediately reveal if the killer was among the dead, Cecil County Sheriff Scott Adams said "there is not a public safety concern."
The 911 call came in at about 9:19 a.m. to report that three children and a woman "had been shot and were deceased" on Hebron Court in Elk Mills, according to a sheriff's department statement.
When deputies arrived at the house, they found five fatally wounded people inside, Sheriff Adams said.
"This is a tragic and terrible day for our county and community," Adams told reporters.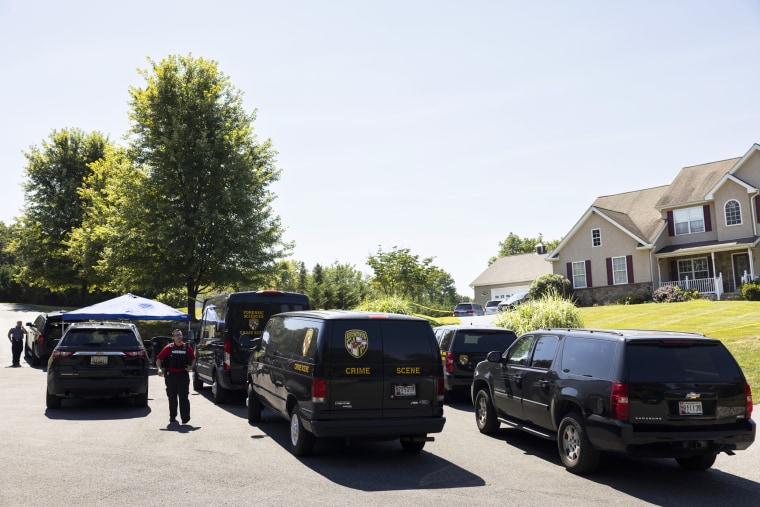 The five fatally wounded were not immediately identified as authorities struggled to notify next of kin about the deaths, officials said nearly seven hours after that 911 call.
Sheriff Adams said the youngest victims were in the fifth, seventh and eight grades.
One of the bodies was found in the garage, another on the first floor and three inside the home's second floor, officials said.
"All the deceased appeared to have suffered gunshot wounds," he said. "A semi-automatic handgun was located near the deceased adult male." 
The male caller showed little emotion during the 911 call and "was almost catatonic" while speaking, according to Adams.
"It was very short," Chief Deputy Gerald Widdoes said of the 911 call. "The subject hung up. We attempted to make calls back to the residence that went unanswered."
The shooting happened about 60 miles northeast of Baltimore and 20 miles southwest of Wilmington, Delaware.