U.S. News
FBI agent confirms in court that Trump supporters spoke of "revolution" before January 6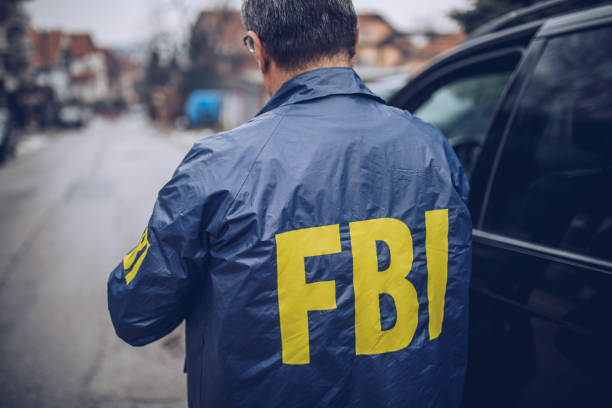 The FBI director and other senior officials have consistently downplayed the intelligence value of social media posts by Trump supporters prior to the Jan. 6 riot on Capitol Hill, suggesting the office had no "actionable" warning, that the Capitol is the target of a mob.
But according to a document placed on court records last week, an FBI agent admitted in a February investigative report that angry Trump supporters spoke openly about bringing guns to Capitol Hill for one in the days leading up to the riot Start "Revolution".
"A review of open source and social media posts before and during the event shows that those attending the 'Stop the Steal' rally were upset by the results of the 2020 presidential election and believed Joseph Biden to be unlawful "President-elect," read FBI Special Agent Patricia Norden's report. " Users from multiple groups and online platforms discussed going to the Capitol armed or making plans to start a "revolution" that day.
Norden cited the contributions as part of the FBI's reasoning for opening an investigation into former New York police officer Thomas Webster, who was indicted on seven counts in March after admitting on Jan. 6 that he assaulted a Capitol police officer. Webster, who pleaded not guilty, says he was met first; a federal attorney said Webster showed "pure anger" as befits a "junkyard dog". The video of the alleged attack was released on Thursday.
Norden's report did not accuse Webster of being involved in the social media turmoil.
The FBI document does not say whether the FBI's review of social media posts was before or after January 6th. However, the language of the document contrasts with the way FBI Director Christopher Wray described what experts say was a large open-source treasury of intelligence information in December, pointing to possible violence in the Capitol on Jan. 6 , the day on which Congress will count the votes to show Biden's victory.
"To the best of my knowledge, sir, we had no actionable information that would suggest hundreds of people were breaking or storming the Capitol," Wray told Rep. Ro Khanna, D.-Calif., At a House hearing. Supervisory committee.
But Wray didn't explain exactly what the FBI knew and why the office stopped doing it, including posting an intelligence bulletin in response to thousands of social media posts threatening violence in the weeks leading up to Jan. 6.