U.S. News
Vaccine hesitants are in the "death lottery", says the governor of W.Va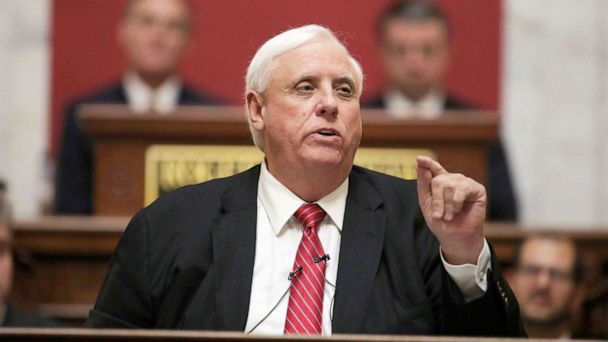 As the country marks its 245th Independence Day, the Biden administration has officially missed its target of getting 70% of all adults at least one shot of a COVID-19 vaccine. And as state governments examine what went wrong with their vaccine rollout programs, a culprit is clear: the younger population is significantly less likely to be vaccinated.
"At the end of the day, the young people — we're having a hard time getting them across the finish line and getting them vaccinated," West Virginia Gov. Jim Justice told ABC "This Week" Co-anchor Martha Raddatz.
"They're young people all across this country that are not getting vaccinated," Justice added. "It's a challenge. That's all there is to it."
Nationally, 67% of all adults have received one dose, but only 56.1% of adults in West Virginia have received one dose of a COVID-19 vaccine — a surprise from a state that was lauded months ago as being one of the leaders in the U.S. on vaccine distribution.
When that statistic is broken down by age group, the vaccination rate plummets in younger generations. While more than 78% of the U.S. population over the age of 65 is vaccinated in the United States, according to the U.S. Centers for Disease Control and Prevention, only 39.5% of 18- to 24-year-olds are fully vaccinated against COVID-19.
"Let's go back to who's not getting vaccinated," Raddatz said. "The statistics will show it's poverty, race and you just look at the map — it's a lot of red states."
"Well, I mean, there's some truth to that and everything," Justice responded. "Because, you know, the red states probably have a lot of people that, you know, are very, very conservative in their thinking. And they think, 'Well, I don't have to do that.' But they're not thinking right."
"Do you really think those people who aren't vaccinated — who as you said may be more conservative, may not want anybody in their business — are really ever going to get vaccinated?" Raddatz asked. "What could actually put them over the edge to want it at this point?"
"Well, Martha, I hate to say this, is what would put them over the edge, is an awful lot of people die," Justice responded. "The only way that's going to happen is a catastrophe that none of us want."
"And so, we're just going to keep trying," he added.