World
Parambir Singh: Missing India police officer reappears after months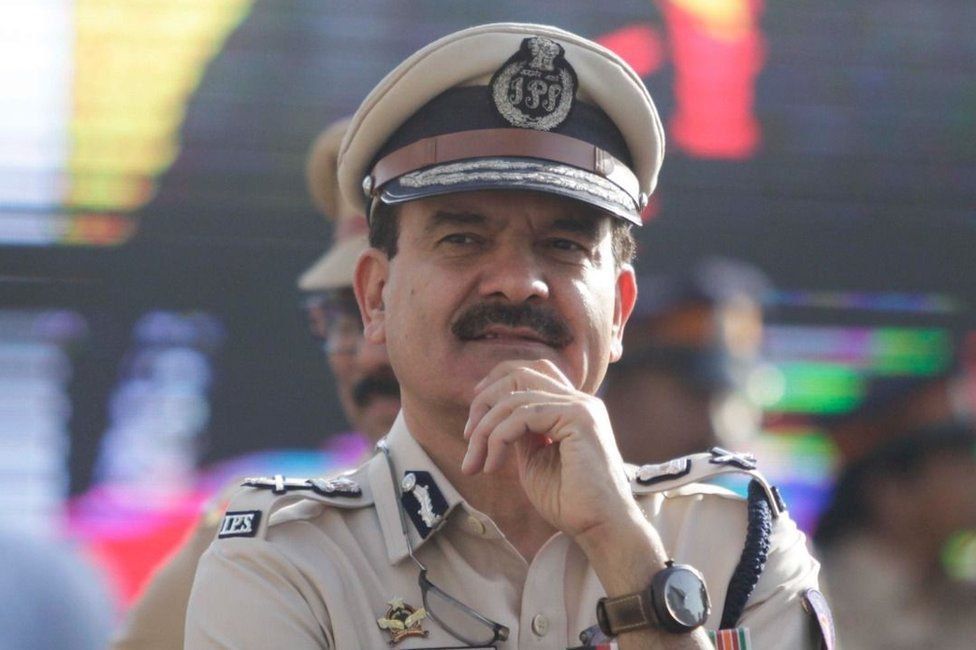 A top Indian police officer who is accused of extortion has resurfaced months after he went missing from Mumbai city.
Parambir Singh, the city's 59-year-old former police chief, turned up at a local police station on Thursday.
He reappeared two days after the Supreme Court granted Mr Singh protection from arrest, while ordering him to cooperate in the investigation.
Mr Singh was last seen publicly in May in Mumbai.
It is unclear where he has been since then, but his lawyer told the top court on Monday that Mr Singh had been "very much in India" but was hiding as he was apprehensive about "actions being taken by the state of Maharashtra", of which Mumbai is the capital.
On Wednesday, various news outlets reported that Mr Singh had told them he was in the city of Chandigarh, where he has a family, and would soon return to Mumbai.
The police officer is facing charges of extortion in at least four different cases filed by realtors, hoteliers and bookies in Mumbai.
He had until now refused to turn up for questioning by a panel set up by the Maharashtra government. Instead, his lawyers filed a petition in the Supreme Court, challenging the investigation itself.
Mr Singh's lawyer asked the court to transfer the investigation from the Mumbai police – who report to the state government – to the Central Bureau of Investigation (CBI), a federal unit.
The two-judge bench did not rule on the petition, but said things were becoming "curiouser and curiouser" in the battle between Mr Singh and his former boss and Maharashtra's former interior minister, Anil Deshmukh.
Mr Singh was removed from his position as Mumbai police chief in March, weeks after an SUV full of rocks was found outside the home of Mukesh Ambani, the wealthy Asian man. The case was exacerbated when the body of the alleged owner of the car was later found floating in the sea.
Federal detectives then arrested an officer with the elite crime branch of the Mumbai police in connection with the case.
Days later, Mr Singh was removed from his post and moved to head Maharashtra's home guards, a poorly resourced force which assists the police.
Mr Deshmukh said the transfer was the result of "serious mistakes" made by officers working under Mr Singh.
But after joining his new job, Mr Singh wrote a letter to the government, accusing Mr Deshmukh, of extortion and corruption. The minister denied the allegations but was forced to resign.
In May, Mr Singh went on medical leave, and extended it twice. But then he disappeared and no-one, including his family, seemed to know where he was