World
Peter R de Vries: Dutch criminal journalist injured in Amsterdam shooting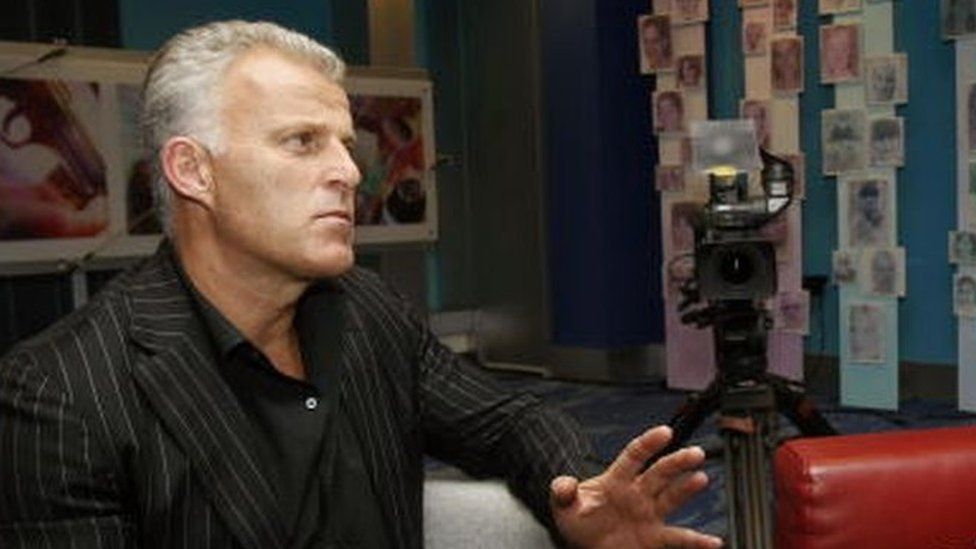 A prominent Dutch crime journalist has been seriously wounded after being shot on a street in Amsterdam.
Police say Peter R de Vries was taken to hospital in a serious condition after being shot in the city centre on Tuesday evening, minutes after appearing on a TV chat show.
Five shots were fired at close range and Mr de Vries, 64, was hit in the head, local media report.
Police say they have arrested three people in connection with the shooting.
Two suspects were arrested in a car on the A4 motorway at Leidschendam, and a third in Amsterdam, with the gunman believed to be among them.
'Heartless attack'
Mr de Vries was previously given police protection after receiving threats for his involvement in criminal cases as an investigative journalist and in court.
The mayor of Amsterdam, Femke Halsema, said he was "fighting for his life" and condemned his shooting as a "cruel, heartless attack".
Police are appealing for witnesses and CCTV footage of the shooting but are asking people not to share the material on social media.
The shooting has shaken the Netherlands, and messages of support for the investigative journalist have come from many leading figures, including royalty.
King Willem-Alexander and Queen Máxima said they were "deeply shocked" and that "journalists must be unthreatened and free to do their important work."
Hope and pray'
Dutch Prime Minister Mark Rutte gave a news conference after meeting counter-terrorism officials and police in The Hague.
Mr Rutte said free journalism was "crucial for society" and acknowledged the anger and devastation witnessed in response to the attack.
"Our thoughts are with Peter R de Vries' loved ones. The most important thing, we hope and pray he survives," he said.
Justice Minister Ferd Grapperhaus paid tribute to an "extraordinary journalist", calling Mr de Vries an "admirable warrior against injustice for the underdog".
Court role
As a reporter, he has covered numerous high-profile crimes, including the 1983 kidnapping of beer magnate Freddy Heineken.
In 2013 Heineken's kidnapper, Willem Holleeder, was convicted of making threats against Mr de Vries.
Mr de Vries won an Emmy for his investigative work on the killing of Natalee Holloway, a US teenager who disappeared on the Caribbean island of Aruba in 2005.
Dutch broadcaster NOS said he frequently acted as a spokesperson or confidant for witnesses in police or court cases.
It said he had been acting as an adviser to Nabil B, a state witness testifying in the case against Ridouan Taghi, an alleged drug kingpin.
The Moroccan-Dutch suspect and his associates are currently on trial in the Netherlands for murder and drug trafficking.
Until his arrest in Dubai in late 2019, Mr Taghi had been listed among Europe's most-wanted fugitives by the EU police agency Europol.
A former gang member, Nabil B is said to be a key witness in the trial.
The case has already sent shock waves through Netherlands after Nabil B's previous lawyer Derk Wiersum was assassinated in front of his Amsterdam home in September 2019.